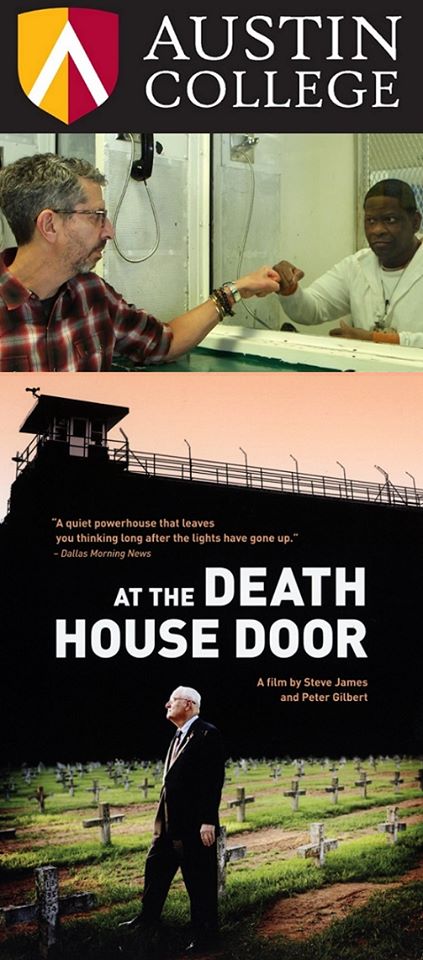 Although my attempt to make the 1990 NAIA National Tournament in Kansas City came up painfully short, I was still thrilled to receive the Carroll Pickett tennis award that year. Even as a kid, there was something enjoyable about the idea that I'd be able to return to the Austin College campus 30 years later and find my name on a wall. Proof that I really did attend this school and all that.
Carroll Pickett was a Texas Conference singles champion in 1953 and 1954. He advanced to the NAIA National Tournament both years, but also came up painfully short in his bid for a national championship. Pickett won four matches at the 1953 NAIA tournament, but fell in the finals. His 1954 attempt ended in the semi-finals, also to the eventual national champion. The AC tennis award that bears his name was established two decades later.
But this story? It's not about tennis. It's about a much more difficult topic.
Like many AC students in the 1950s, Pickett came to Austin College to be a Presbyterian minister. The Victoria, TX native eventually called Huntsville, TX home; there, he preached to his flock at a Presbyterian church not far from Austin College's founding campus in 1849. Pickett eventually realized that the Huntsville church was not his true calling.
In the mid-1970s, Pickett retired as minister and accepted a position as chaplain of the Huntsville prison. Built in 1850, the "Walls Unit" was constructed by the same contractor who built AC's original building Austin Hall. The timing of Pickett's move to the Huntsville prison was significant.
In 1976, the Supreme Court of the United States reversed course and declared that the previously unconstitutional sentence of capital punishment was constitutional after all. Texas agreed, and began to take steps to re-introduce the death penalty. As chaplain, Pickett was asked to preside over every execution in the state of Texas. He agreed; because of the murder of his grandfather, Pickett considered himself an unenthusiastic death penalty proponent.
From its re-introduction in the early 1980s until his own retirement in 1995, Carroll Pickett was intimately involved with every execution in the state of Texas. He worked with inmates to help them get their own personal and financial affairs in order, and facilitated last meals and last visits. He provided spiritual guidance when requested, and it almost always was. Physical contact with prisoners at the time of execution was not permitted, except with the chaplain. On many occasions, the last sight and touch experienced by inmates was that of Reverend Pickett.
Over the course of those 15 years, Pickett began to change.
Pickett became intimately familiar with the cases of the executed. Some were clearly guilty of the most horrendous crimes, and showed absolutely no signs of human remorse. One case involved Ronald Clark O'Bryan, the infamous Halloween Pixy Stix murderer in Houston. Pickett writes that O'Bryan made his blood run cold.
It became clear to Pickett, however, that men like O'Bryan were the exception. Many were clearly changed by their time in prison, and Pickett anguished over what he concluded was the execution of men who no longer resembled the monsters of their youth. The unfair application of the death penalty also had an impact; death row inmates who are members of an ethnic minority are much more likely to receive the sentence.
Those difficult cases were nothing, however, compared to the effect of four others. Reverend Pickett is convinced that four men executed by the state of Texas under his watch were innocent of the crimes in which they were convicted. One in particular, the case of executed inmate Carlos DeLuna, affected him so deeply that he requested the help of psychiatric professionals in order to cope.
Reverend Carroll Pickett retired as chaplain of the Huntsville prison in 1995. He declared his opposition to the death penalty, and became an advocate for its abolition. He participated in a documentary about the harmful effects of capital punishment, and wrote a book that told the story of his experience at Huntsville. "Within These Walls" was profiled by the New York Times, and is a highly recommended albeit difficult page turner.
The movie "Dead Man Walking" was inspired by the book of the same name written by Sister Helen Prejean of Louisiana. Prejean founded a death row ministry in the state, and eventually became an advocate for the death penalty's abolition. Her experiences in Texas's neighbor are nearly a mirror image of Pickett's time in Huntsville. "Within These Walls" might as well be a Texas & Roo version of "Dead Man Walking."
Mr. Rodney Reed, a Texan convicted of murder, is scheduled to be executed on November 20th. Today, the Texas Board of Pardons and Paroles unanimously recommended a 120-day reprieve. That reprieve came about because of the advocacy of citizens and the actions of Texas state legislators like John Bucy (h/t Molly Dougherty Bucy). 26 legislators, including Bucy, sent the Governor a letter requesting the reprieve. 13 Democrats, 13 Republicans. The seven-member board was appointed by the Governor of Texas, who has yet to decide whether to accept the recommendation. Given the outcry across the political spectrum, my suspicion and hope is that he will.
The death penalty in America is political. Tens of millions of Americans count themselves as both supporters and opponents. The death penalty in America is also in retreat. Support for capital punishment was as high as 80% in a Gallup poll at the time of Pickett's retirement in 1995; that same poll shows support in the mid-50s today. The death penalty was legal in nearly every state in 1995; today, capital punishment has been abolished, abandoned, or placed in moratorium in 33 states. Executions themselves are also dramatically down from a high in 1990. Only 18 inmates have been executed in the United States in 2019, and only 5 in Texas.
Life is about frustration. Like the good Reverend Pickett, I am not a supporter of the death penalty and am frustrated it still exists. I'm still a bit frustrated that I didn't quite make it to the NAIA national tournament in Kansas City; I'm sure Pickett himself still thinks about coming up one match short of an NAIA national championship for Austin College.
Life, however, is also about gratitude. I'm grateful for Austin College Kangaroo John Bucy, who used his power in the Texas Legislature to defend a powerless man on death row. I'm grateful that Austin College produces remarkable men and women such as the Reverend Carroll Pickett. I'm grateful to call myself a Carroll Pickett award winner. I'm grateful to know that my own country is, like former Supreme Court Justice Harry Blackmun, increasingly refusing to "tinker with the machinery of death."
And, I'm grateful to learn today that Mr. Rodney Reed, who the facts tell us is most likely innocent of the charge of murder, may be temporarily spared from that machinery.
Your serve, Governor.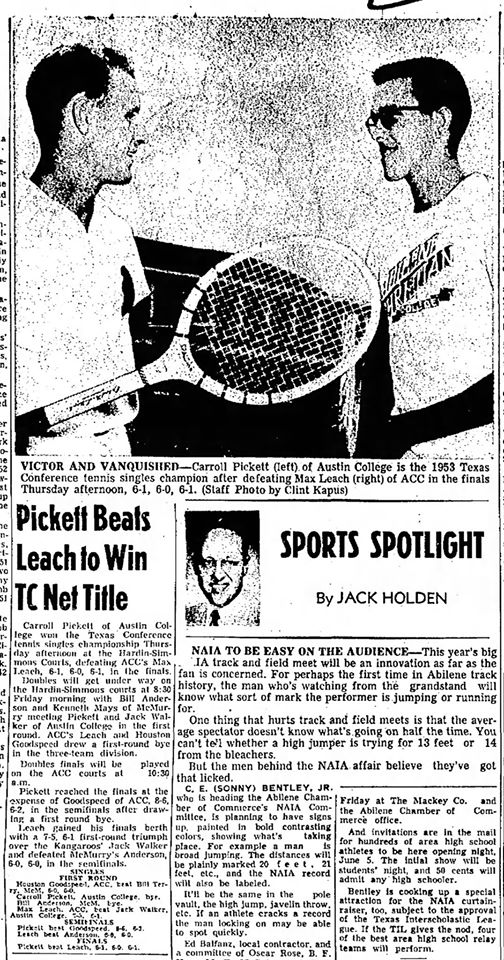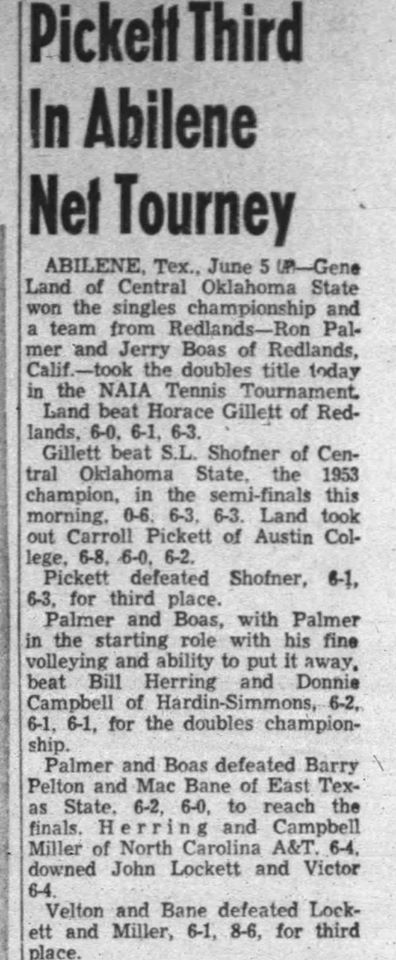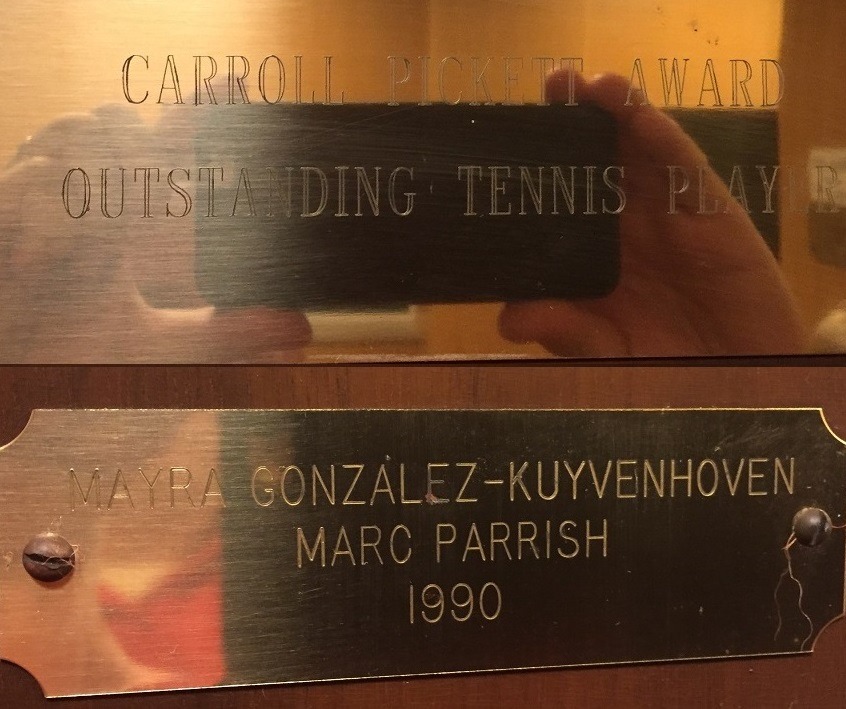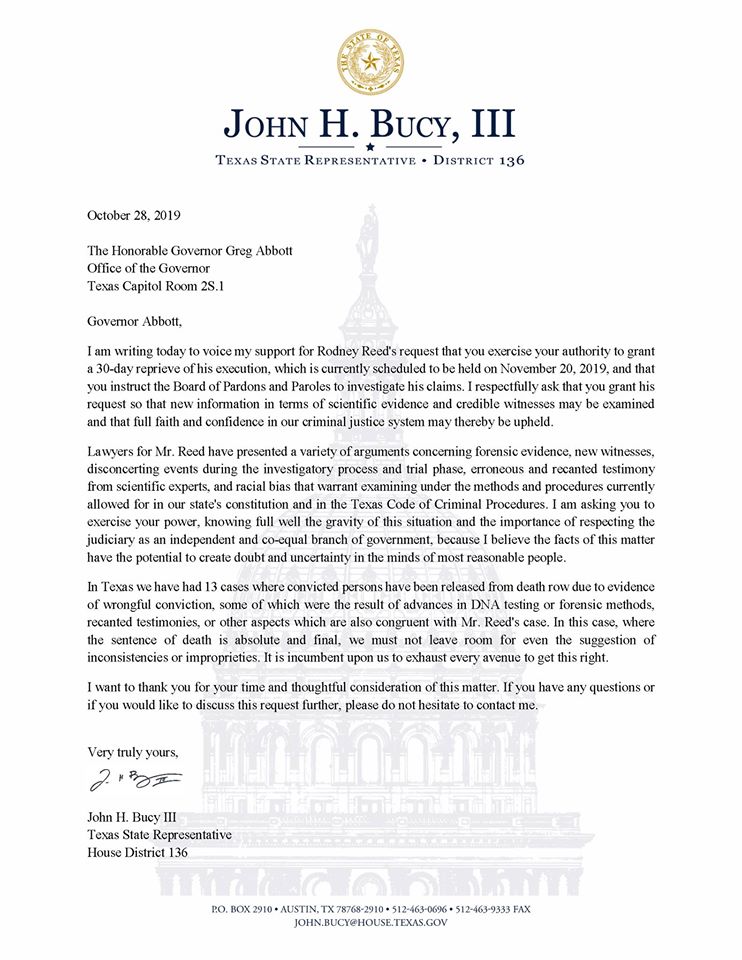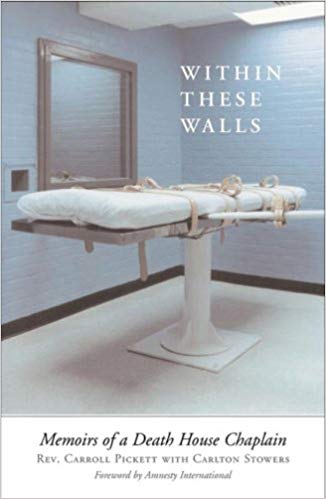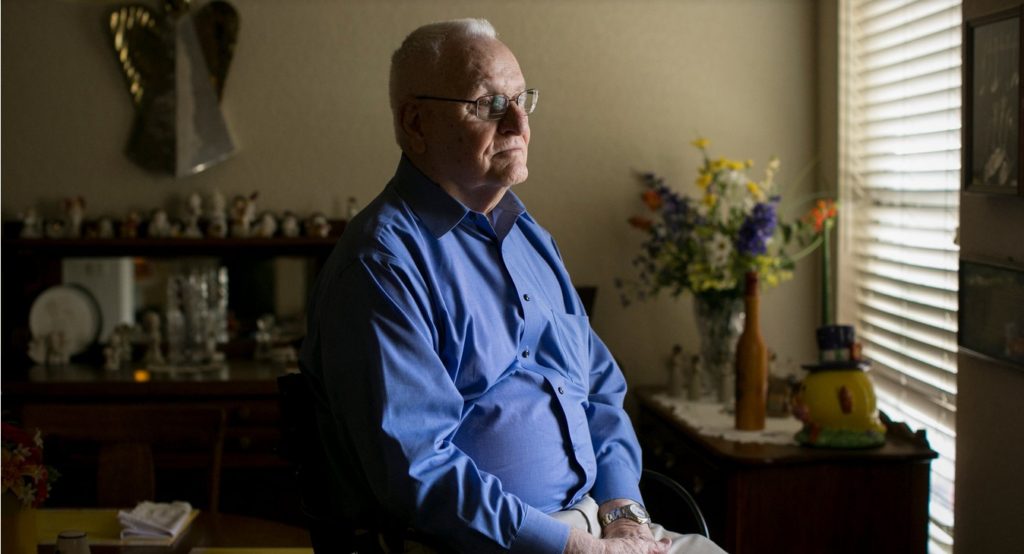 https://theintercept.com/2019/11/08/rodney-reed-death-row-texas/?fbclid=IwAR0_nWFjqX6v-h7Zg-W1zI1Gir9-ni5zRvLyifJLlkQUgTppE4xYGOGdvsU