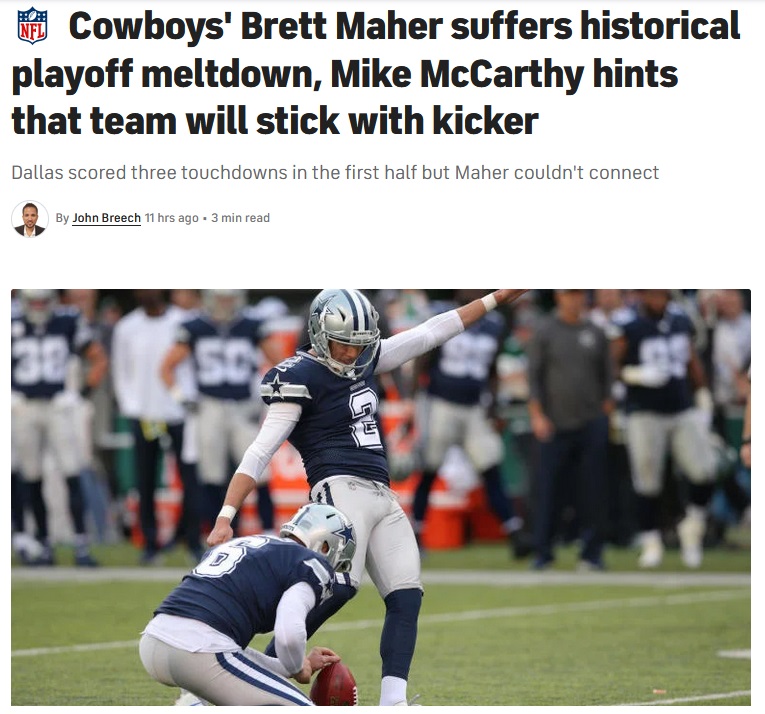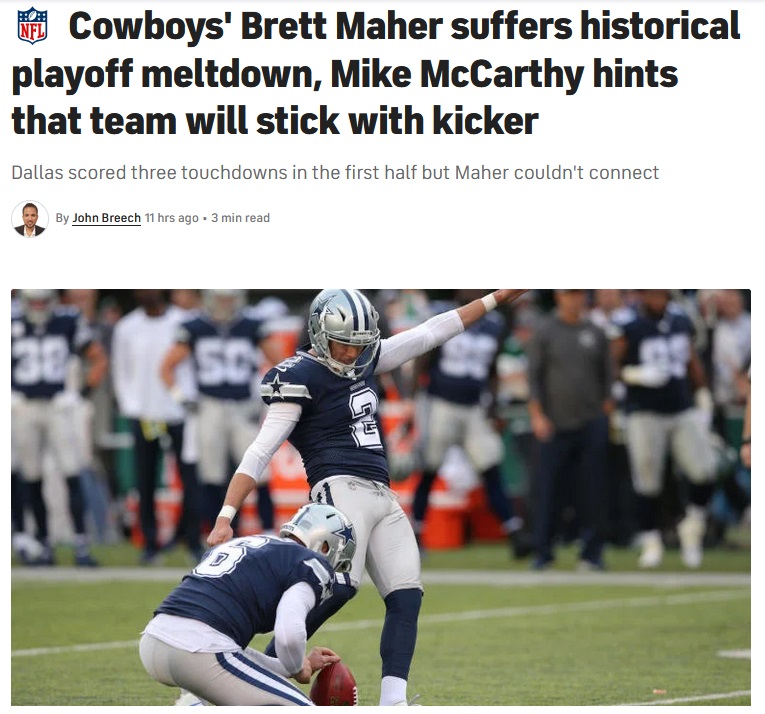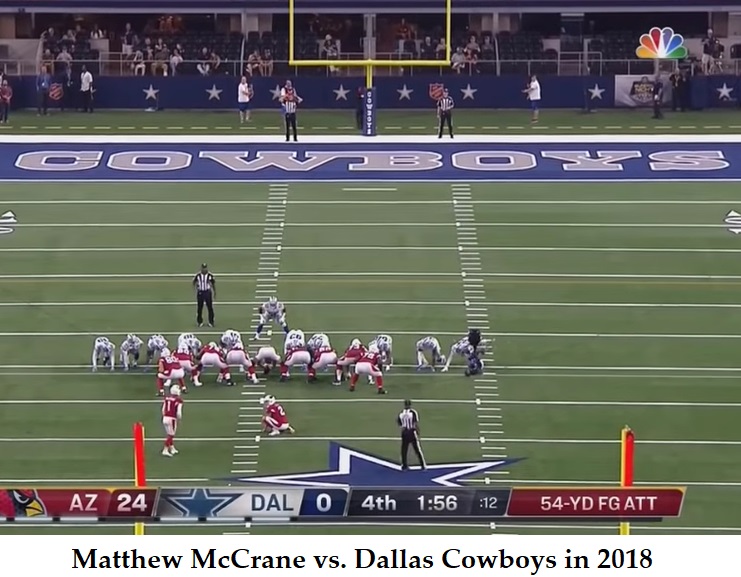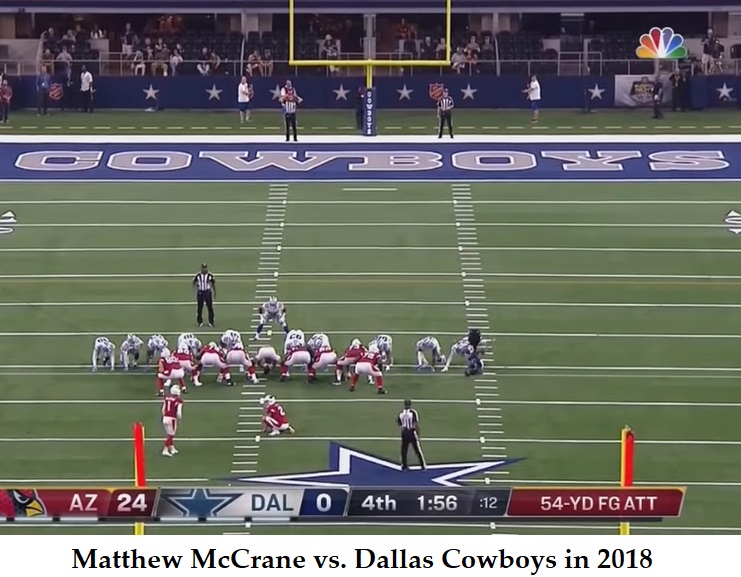 Former Cowboys QB Troy Aikman mentioned that the Cowboys "might be looking for a new kicker after tonight" after Cowboys kicker Brett Maher missed four extra points in a playoff win against Tom Brady & Tampa Bay. Cowboys coach Mike McCarthy, however, says there will be no change. If you find yourself agreeing with Aikman and not McCarthy, then I have a replacement suggestion. How about Matthew McCrane?
Matthew McCrane kicked for Brownwood HS at Gordon Wood stadium, the site of many a heartbreaking Austin College football game against Howard Payne University back in the days of the Texas Intercollegiate Athletic Association (TIAA). AC football was exceptional during my four years in Sherman, going 18-2 at home. But three Roo trips to Brownwood from 1988 to 1990 resulted in three losses.
McCrane was better than D3 football, however. He kicked for former Austin College Kangaroo Coach Bill Snyder at Kansas State. As a Wildcat from 2014 to 2017, McCrane converted 133 of 134 extra points. He also had a field goal percentage of 86.4%, the 7th highest in the history of college football. McCrane finished with 304 points for Snyder in Manhattan, the most in KSU history. From McCrane on signing day, about his K-State Coach: "I love Coach Snyder and the way he presents himself."
Since graduation, McCrane has kicked for numerous NFL franchises. One of those franchises was the Arizona Cardinals; in 2018, McCrane booted a 54-yarder for Arizona against the Dallas Cowboys that commentator Chris Collinsworth noted would have been good from 64 yards. Another team was the Oakland Raiders; McCrane kicked the winning OT field goal against Cleveland as his father watched from the stands. Just today in fact, Matthew McCrane signed a contract to kick for the XFL. Am sure his Mom & Dad are thrilled.
McCrane's Dad may not have his son's kicking skills, but he's a beast on the tennis court. Steven McCrane finished 1st team All-TIAA for Tarleton State in 1990, winning the NAIA District 8 title to advance to the NAIA national tournament in Kansas City. To get there, McCrane defeated an Austin College Kangaroo in the District 8 semi-finals. And that Roo was……….well, it was me, ok? He beat me. Yes, Matt McCrane's Dad denied me a trip to Kansas City. No, I'm not bitter. See the comments.
Austin College has a long list of incredible kickers from back in the day; I've often referred to the school as "Kicker U." Gordon Eiland, Wilson Renfroe, Gene Branum, Jeff Timmons, David Goss, & Kyle Matlock are just a few of the outstanding kickers who have appeared in a Roo Tale. I joked with Renfroe just yesterday during the Cowboys game that he should head to Dallas after Maher's performance. Renfroe? He was excellent kicking for the 1979 TIAA champion Austin College Kangaroos. But a quick look at the videos in the comments will convince you that McCrane is a wee bit better.
Yup, I'm a fan of Austin College kickers. Yet who knew that even I, a former AC tennis player, would not be able to escape a great kicker story? Everything's a Roo Tale, including…………..well, apparently even me now. Steven, let's hit the court again in Brownwood, Austin, Sherman, or somewhere in Texas. Matthew, Congratulations on signing with the XFL; I hope that kicking for the NFL's Dallas Cowboys is in your future too, so I can continue to enjoy this very personal Roo tale.