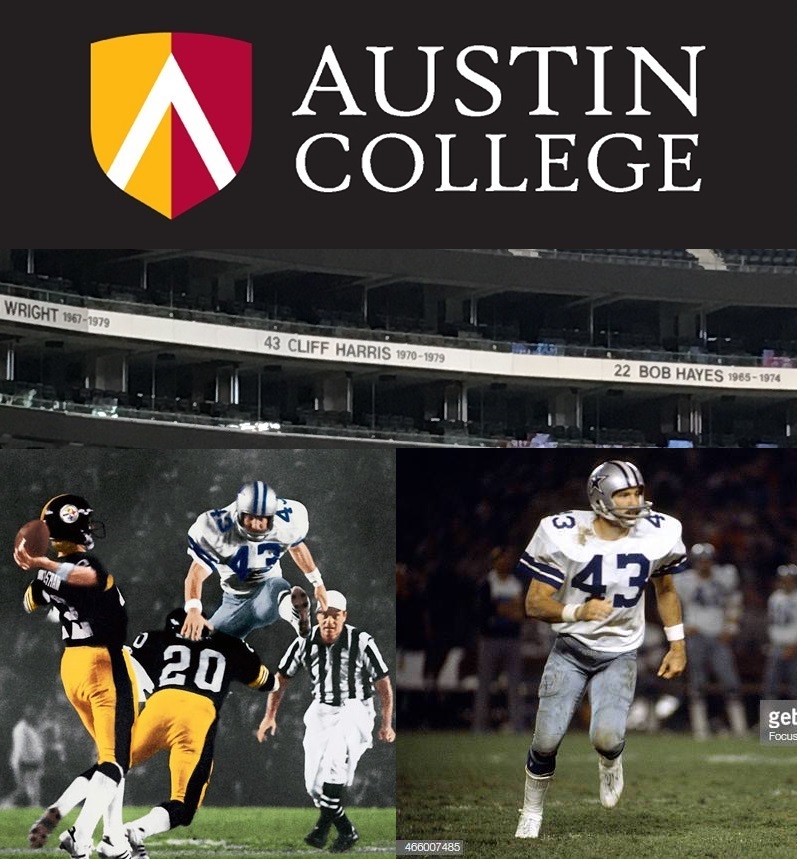 Different periods of life bring different priorities. At age 48, my priorities are much more adult. Family, career, etc. And yes…. writing a Roo Tale as time allows. Not the case four decades ago, however. In 1978, my priorities were much simpler. At age 8, they involved watching the Dallas Cowboys win Super Bowls and collecting as many Dallas Cowboys football cards as possible.
Back then, you would bike to a convenience store to buy a pack. Each pack came with a worthless stick of gum alongside 15 or so football cards. Of the 15, the pack would usually include 1 or 2 NFL stars. If you were lucky, one of those stars would be a Dallas Cowboy from America's team.
The kids on the block would trade huge numbers of football cards just to get a Dallas Cowboy. A friend of mine gave up his entire set of cards for a single Tony Dorsett. How much was a Cliff Harris card worth? Maybe three Brian Sipes, two Vince Ferragamos, and a Tommy Kramer. Maybe. Then again, you might have to throw in an Archie Manning to seal the deal.
Cliff Harris was a member of the Dallas Cowboys Doomsday Defense from 1970 to 1979. During that decade, he played in five Super Bowls. Nicknamed "Captain Crash" for his aggressive and revolutionary style of play in the secondary, Harris was inducted into the Dallas Cowboys Ring of Honor in 2004. Head to Cowboys Stadium and you'll see his name alongside Tom Landry, Roger Staubach, Tony Dorsett, Troy Aikman, Emmitt Smith, and others. Harris was inducted into the Texas Sports Hall of Fame in 2015.
He's also a veteran of Louis Calder Stadium in Sherman, TX.
In December, we'll celebrate the 1968 Austin College Kangaroos. The '68 Roos went 8-1 and finished the season as the 6th ranked team in NAIA competition. Their quest for an undefeated season came up just short, however, because of Cliff Harris and his Ouachita Baptist (OBU) Tigers.
The Tigers traveled to Louis Calder Stadium on November 2, 1968. At the time, the Roos were undefeated and hoping for a bowl bid. The Tigers had one loss and were in the thick of an AIC conference title chase. Something had to give. Cliff Harris had a huge day for OBU, picking off Wes Eben passes and returning punts and kickoffs for yardage. After three tough quarters, the Tigers pulled away in the 4th and gave the Roos their sole loss in 1968. Ironically, it remains a point of pride for the 1968 team: only a member of the Dallas Cowboys Doomsday Defense could prevent an undefeated season.
Roo fans are Cowboys fans, especially the Landry era Cowboys and their spectacular defense. We are familiar with #43 Harris, just as we are familiar Ed "Too Tall" Jones, Harvey Martin, Randy White, and Charlie Waters. Harris is a Cowboys icon.
And lucky me. I got to interview him this week.
Thanks to Clayton Oliphint and his much appreciated assistance, I was able to chat with Harris and ask him about the 1968 game, Austin College, Ouachita, small college athletics, and of course, the Dallas Cowboys. He was gracious with his time, and full of stories. All of his thoughts and memories will become part of the 1968 story in December.
Harris mentioned to me that Ouachita was primarily concerned about the Roo passing attack of QB Wes Eben going into the game in Sherman. They were determined to shut it down. And shut it down they did. The stats show 6 Ouachita interceptions of Eben passes that day; Harris told me that he believes he had four of them. What he said next was even more interesting:
"You know Marc, I'm fairly sure that it was the Austin College game film that led to the initial interest from (Dallas Cowboys scout) Gil Brandt."
That's right Roo fans. A key piece of the Dallas Cowboys Doomsday Defense may have been put into place on the Austin College campus. Gil Brandt, the legendary Cowboys scout who first expressed interest in Harris, was inducted into the Cowboys Ring of Honor earlier this month alongside Harris.
In 2013, Harris established the Cliff Harris Award for Small College (D2, D3, NAIA) Defensive Player of the Year. He's committed to recognizing the accomplishments of student athletes at smaller colleges which don't receive the press of their larger D1 neighbors; now that's something Roo Tales will endorse with enthusiasm. As I told Mr. Harris (I don't refer to 1978 Cowboys by their first name), maybe a Roo will win that award one day.
Cliff Harris is retired today from his football career, and spends much of his time speaking and focusing on charity work. Whenever he speaks, he makes it a point to encourage small college athletes to focus on their studies and not bank on a professional career. His annual golf tournament hosts Dallas Cowboys legends from 40 years ago and raises significant funds for the fight against juvenile diabetes. 40 years after that Super Bowl XII victory for the Cowboys, he's still active in the Dallas community.
I've kept all those Cowboys football cards over 40 years as well. I've got Staubach, Dorsett, and members of the Doomsday Defense. And yes, I even have a Cliff Harris card. I might have parted with it in 1978 for some Sipes, Ferragamos, and Kramers. But today? No way. I'm keeping it for good. Thanks Captain Crash for the interview.
If any Roos are looking for a team to back this December, how about Ouachita Baptist? The Tigers are an undefeated conference champion as they head into the NCAA D2 playoffs. Harris was at Cliff Harris Stadium in Arkadelphia for their season finale win earlier this month.
And Clayton Oliphint? Thank you for facilitating. You are the absolute best. What do you say we call Drew Pearson next week? Surely there's a Roo tie to the Hail Mary in Minnesota somewhere.
The story of the 9-game season of the 1968 Roos will be told over 9 days in December. See you then.
Sat 12/1: Northwood & Tet/Cronkite/LBJ/New Hampshire
Wed 12/5: Southwestern & Prague Spring
Sat 12/8: Maryville & French Student Protests
Wed 12/12: Nebraska Wesleyan & RFK
Sat 12/15: Sewanee & MLK
Wed 12/19: William Jewell & the Chicago Convention
Sat 12/22: Colorado College & the Mexico City Olympics
Wed 12/26: Ouachita Baptist & the Dallas Cowboys
Sat 12/29: Texas Lutheran & Apollo 8
Members of the 1968 Austin College Kangaroos:
Chris Nyvall, Dee Dearen (request sent), Eddie Farley (request sent), J.B. Cole (request sent), John Fain, John Sheridan, Keith Johnston, Mark Burtner (request sent), Nick Jones (request sent), Paul Neubach (request sent), Phil Fuller (request sent), Randy Reedy (request sent), Rick Page, Bob Sheffield, Roland Rainey (request sent), Steve Schiff (request sent), Vb Atchison, Bruce King (request sent), Jerry Moore, Bob Schucany, Bobby Anderson (passed), Charlie Schreiber (passed), Clay Fulcher, Dennis McEntire, Don Fields, Eddie Brister, Fred Maples (passed), Gary Watkins, Hobart Collins, James Moore, Jay Weigel, Jeff Smith, Jim Baccus (passed), Joe Meade (passed), John Clendennen, John Menefee (passed), Kelly Hester, Ken Hewett, Kent Streit, Larry Elliott, Lonnie Cooper, Mark Beardsley, Mike Moore, Mike Skinner, Mike Toon (passed), Mitchell Dickson, Neil Crockett (passed), Pat Marushia, R.J. Hagood (passed), Ron Hagood (passed), Richard Bass, Robert Snider (passed), Ronnie Cooper, Steve Hays (passed), Steve Josephson, Teb Baker (passed), Tim Jubela (passed), Tim Miller, Wes Eben (passed), Head Coach Floyd Gass, Assistant Coaches Duane Nutt (h/t Kelly Nutt), Bob Mason, Bill Long, Slats McCord
A handful of the many, many, MANY Roos who "like" the Dallas Cowboys on Facebook.