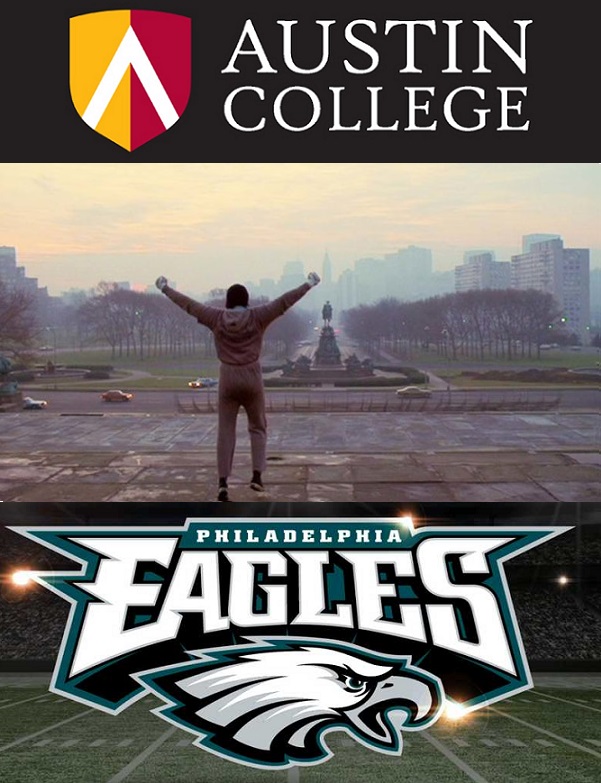 The Philadelphia Eagles will be looking for another Super Bowl title this weekend. I'll be watching that game alongside a bunch of Roos at the Austin College Super Bowl party hosted by Kevin Carnes. Hope to see you there! Invite in the comments.
Your party hosts include Cliff Brooks, Kevin Spencer, Wayne Whitmire, Bill Didlake, John Talley, Kelly Carver, Frank Tooley, Kevin Pittman, & me. Many of these Roos are Dallas Cowboys fans who refuse to back an NFC East rival like the Eagles. I was in their corner initially, but no longer. Roo writing has a way of affecting one's loyalty. I'm simply too familiar now with the many ties between Austin College, the Philadelphia Eagles, and the City of Brotherly Love. So, I'm taking an unpopular stand at the party: "Fly Eagles Fly." Hey, I've watched Rocky make that famous run up the steps of the Museum of Art way too many times this week for me to turn back now. Go Philly.
Philadelphia is the city of Ben Franklin, the Liberty Bell, and cheesesteaks. It's also the home of Rocky Balboa, the underdog boxer from the hard streets of northeast Philly who shocks the world by going the distance against Heavyweight Champion Apollo Creed. The movie Rocky (1976) won the Academy Award for Best Picture; many of us can't imagine our youth without the Rocky franchise of movies which followed in the city of Philadelphia. Sylvester Stallone, who wrote the Rocky screenplay in three days and acted in the lead role, is considered a local Philadelphia hero for the movie. Stallone is also a big fan of the Philadelphia Eagles.
The story of the Philadelphia Eagles begins 100 years ago in the Philly suburb of Frankford.  The Frankford Yellow Jackets were an original NFL franchise, winning the championship in 1926.  Frankford looked to defend their title by acquiring the services of Austin College Kangaroo Cecil Griggs.  Griggs, who shined for AC on the gridiron in 1911-12 and quarterbacked the Canton Bulldogs to the 1923 NFL crown, was a prized picked up for the Philly-area franchise.  But the Yellow Jackets failed to repeat as champions in 1927.  Griggs retired and left Philadelphia that year, returning home to Sherman to coach his alma mater Austin College.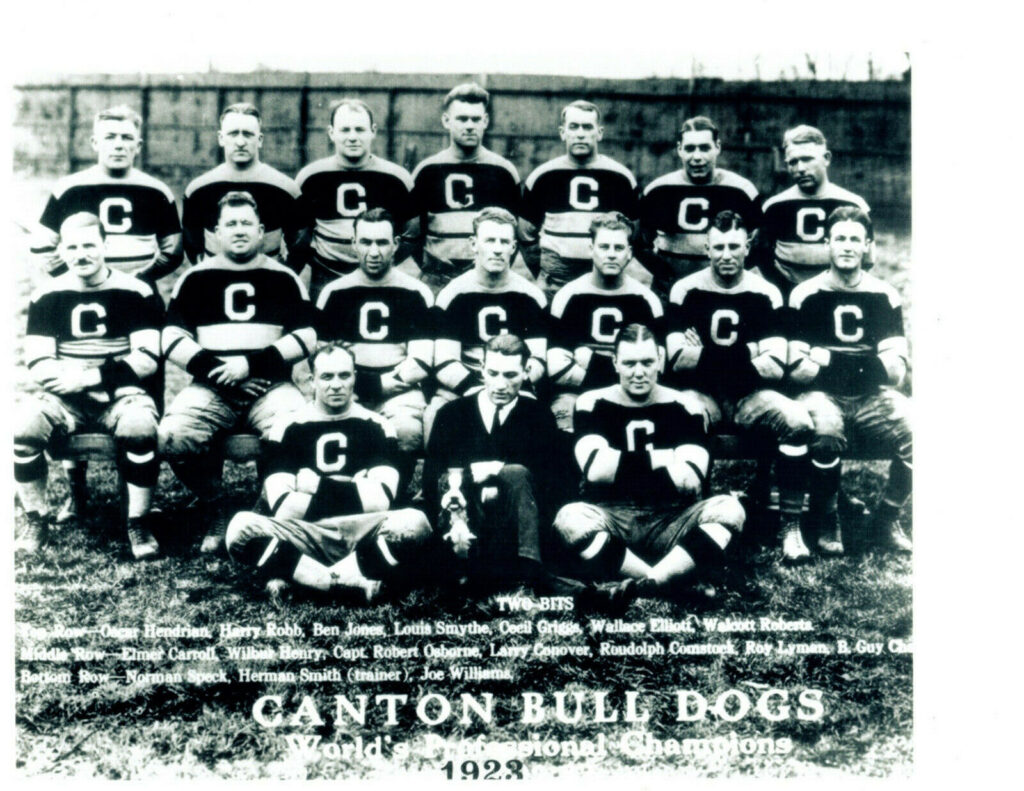 As Griggs departed Philly for Sherman, he made a vow: Austin College would never rest until the city of Philadelphia finally won another championship.
The Frankford Yellow Jackets filed for bankruptcy as the Great Depression took its toll, but the Philadelphia Eagles were there to pick up the pieces. The NFL granted permission to a group of local investors led by Bert Bell to establish the Eagles in 1933, replacing Frankford in the metropolitan area. The investors acquired Frankford Yellow Jacket assets in bankruptcy proceedings and began play that same year. The NFL considers the Yellow Jackets & Eagles an unbroken continuation of the league's presence in the city. Those early Eagles teams in Philly included four Austin College Kangaroos, all coached in Sherman by Cecil Griggs.
Barnes Milam, who chose AC to play for Coach Pete Cawthon in 1926, was one of Griggs' starters in 1929. He finished the 1929 season first-team All Texas Conference. After graduation, Milam stayed in Sherman to assist Coach Griggs. But the departure of Griggs for Rice University led Milam to focus his attention on the NFL. Milam went to Philadelphia for tryouts, and successfully made the 1934 Eagles squad. The team went 4-7 in their second season of play. "I will never forget it," said Milam years later. "They offered me $75 a game to play with the Eagles. Everybody wasn't eating regular back in those days and it looked like awful big money to me. It was too." After one season in Philly, Milam returned to the world of Texas coaching. His stops included Sulphur Springs, Howe, Richardson, Midland, Austin High, and Austin Travis. Barnes was inducted into the Austin College Hall of Honor in 1970.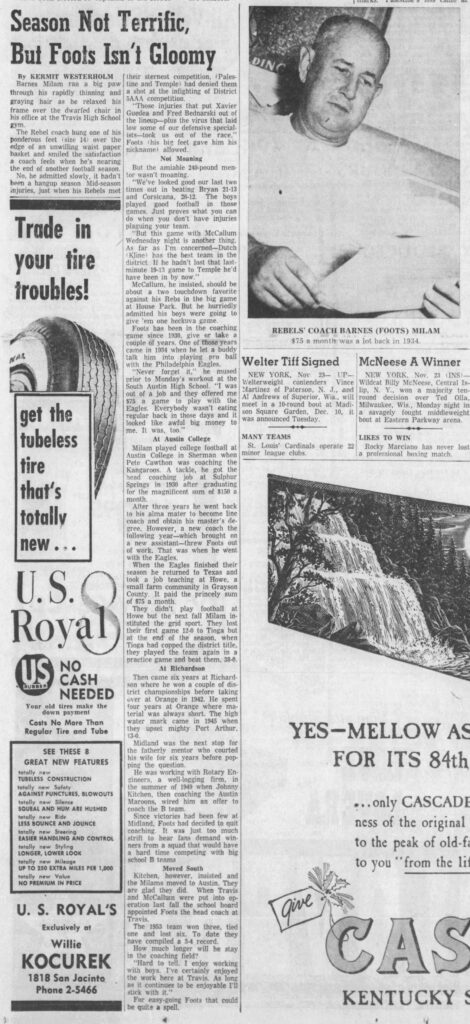 Joe Carter, a wide receiver/end who arrived at AC in 1928 to play for Griggs, was the best Roo athlete to suit up for the Philadelphia Eagles.  He finished the 1931 season first-team All Texas Conference.  After his AC graduation, Carter successfully earned a spot on the Philadelphia Eagles roster in 1933.  In 1934, playing alongside his fellow Roo Barnes Milam, Carter led the NFL in receptions.  Carter hauled in 27 receptions for nearly 400 yards from Eagles QB Davey O'Brien in 1938, an impressive figure in the run-heavy days of the 1930s.  The Eagles, however, struggled during Carter's years; their 5-6 record in 1938 was a franchise best for the young team.  After 8 seasons playing for the Eagles at Shibe Park, Carter retired with 22 touchdowns and nearly 2,000 receiving yards.  After retirement, Carter became an official for the NFL.  Joe Carter was inducted into the Austin College Hall of Honor in 1968.

Maurice Harper of Sherman was a Center for the Kangaroos.  He arrived in 1933 and led AC to a Texas Conference Championship in 1935.  His accolades also included first-team All Texas Conference, which he achieved in both 1935 and 1936.  After his 1937 AC graduation, Harper traveled to Philly and earned a spot on the Eagles roster alongside Roo teammate Joe Carter.  He played four years for Philadelphia as the Center for Heisman Trophy winning QB Davey O'Brien.  A two-way player, Harper's 40 game tenure with the Eagles also included a pick-six interception for the green and silver.  After the NFL, returned to Texas to coach and officiate.  He was inducted into the Austin College Hall of Honor alongside former Roos Donnie Duncan and AD Bob Mason in 1971.


Wallace "Rock" Johnson was AC's first All-American.  Johnson won first-team All Texas Conference awards twice at AC and secured the Little College All-American award in 1937.  After his AC graduation, Johnson was invited to Philly for tryouts with the Eagles to join his former teammates Carter & Harper.  According to the Tyler Morning Telegraph, Johnson spent the summer of 1937 at the Eagles training camp at Shibe Park with the intention of earning a quarterback position.  His efforts were not successful, and he returned to Texas to enter to field of coaching.  Johnson retired after numerous coaching stints in East Texas.  Wallace "Rock" Johnson was inducted into the Austin College Hall of Honor in 1968, alongside Joe Carter.

Four Roos coach by Cecil Griggs had arrived in Philly to assist Owner / Head Coach Bert Bell in his quest for that first Eagles title; all four had fallen short.  So, Cecil Griggs redoubled his efforts.  Griggs encouraged former AC Head Coach Pete Cawthon to consider the Eagles Head Coaching position in 1941, after Bell retired to focus solely on ownership.  Cawthon did just that, even interviewing with Bell in Philly.  But World War II and Cawthon's future enlistment caused the former Roo to pass on leading the Philadelphia Eagles.  "After serious consideration, I have decided not to accept your position to coach the Eagles under the present conditions," Cawthon announced to Bell.  "You and (future Pittsburgh Steelers owner Art) Rooney would be great guys to work for and I hope at some later date to be associated with you."  Instead of Cawthon, the Philly head coaching position went to a man named Greasy Neale.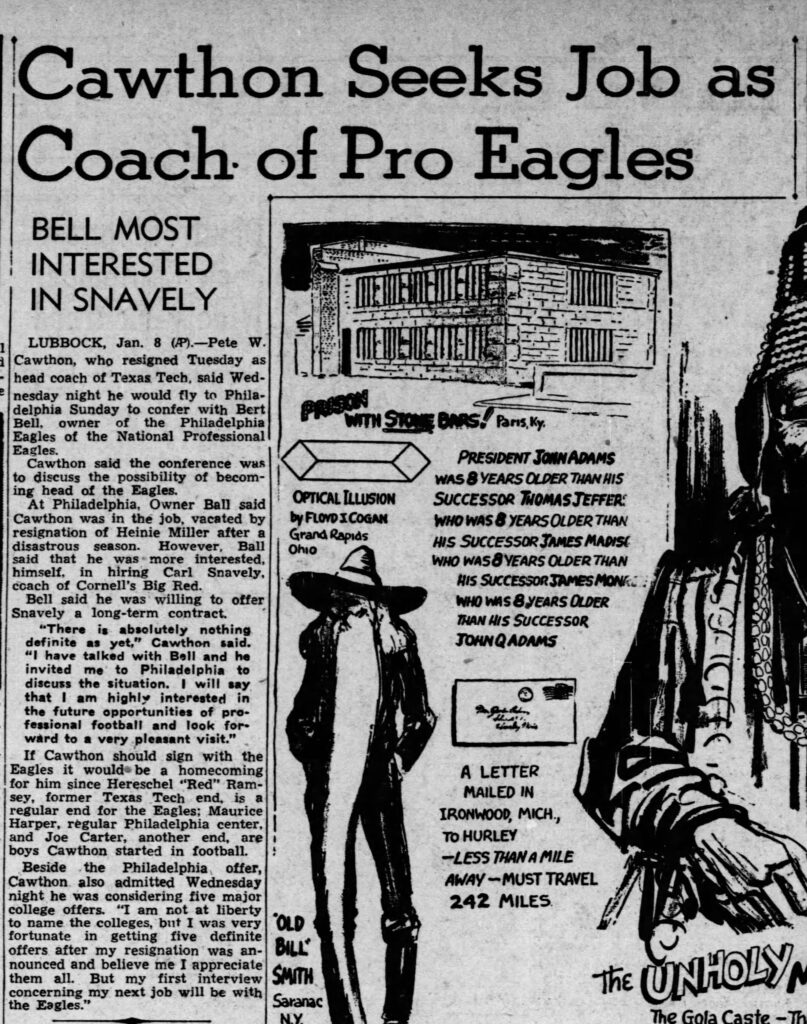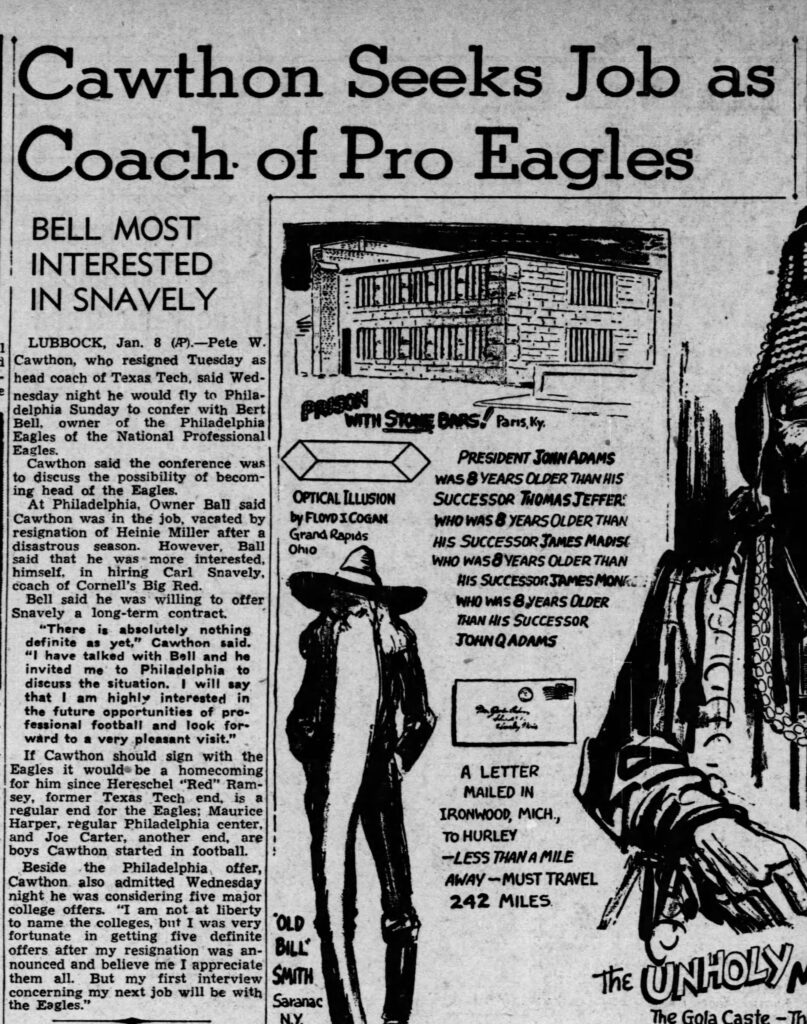 Griggs approved of the hire and hoped that the Eagles would finally secure that first title in the 1940s under Neale. But just to be sure, Griggs had a Philly ace up his sleeve: a friend & colleague named Ray Morrison.
Ray Morrison was a friend of Austin College. After an early coaching stint at Weatherford HS, Morrison became the first ever coach of SMU football; his squad lost to Austin College in that inaugural 1915 season. Morrison led SMU to its first Southwest Conference (SWC) title in 1923; he was assisted by former AC football coach Ewing Freeland. That 1923 season included a victory over Austin College in a game decided in the final minute. Morrison led SMU to a national championship in 1935; that title got the interest of his alma mater Vanderbilt, who offered him the position of head coach. Morrison took Austin College Kangaroo Henry Frnka with him to Vanderbilt as his assistant; the two led Vandy to seven wins in 1937, nearly winning the elite SEC conference. By 1940, Morrison had accumulated 25 years of coaching at the collegiate level.
It was in 1940 that Philadelphia came calling for Ray Morrison and Henry Frnka. It seemed no Roo could escape the appeal of the City of Brother Love in the years before World War II.
Temple University in Philadelphia is a state of Pennsylvania research institution. It is located north of downtown and just a mile south of the Shibe Park where the Philadelphia Eagles called home. In 1940, Morrison accepted the head coaching job at Temple and moved to Philly, taking Frnka with him. Morrison's goal was to revive the Temple Owls football program; he did just that in 1941. Temple ended the season with seven wins and a victory over in-state rival Penn State; the Owls would not defeat Penn State again for nearly 75 years.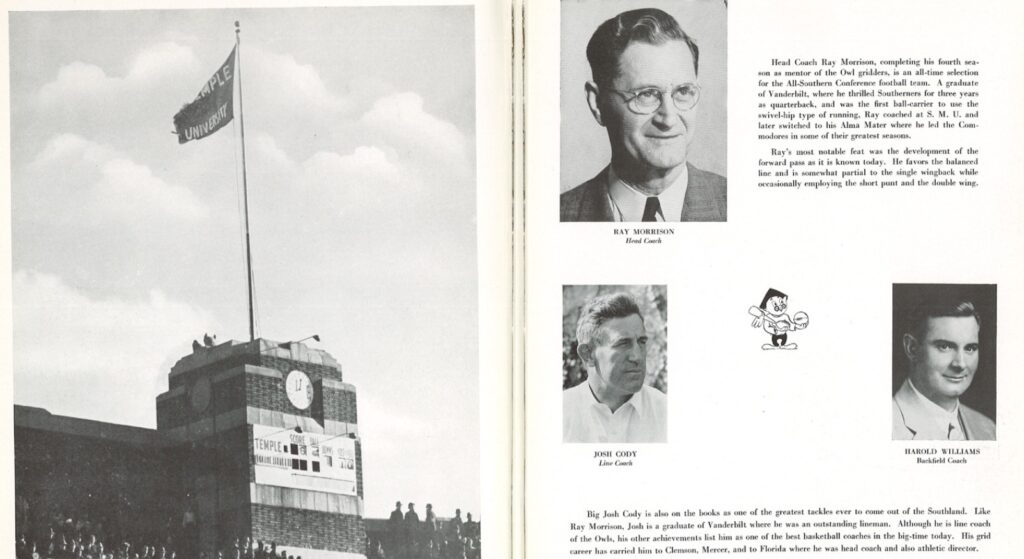 But Morrison's other Philadelphia agenda on behalf Cecil Griggs was secret:  help the Eagles finally secure that first title.  Morrison and Frnka made Temple facilities available for Eagles practices and collaborated with Philadelphia head coach Greasy Neale by sending him some great Temple players.  One of those players was Frank "Bucko" Kilroy, who made the trip from Temple to Shibe Park after graduation.  Morrison also balked when Eagles Owner Bert Bell inquired about moving his team from Shibe Park to Temple's football stadium; Shibe Park, thought Morrison, was an eminently better place to celebrate that first Philadelphia title yet to come.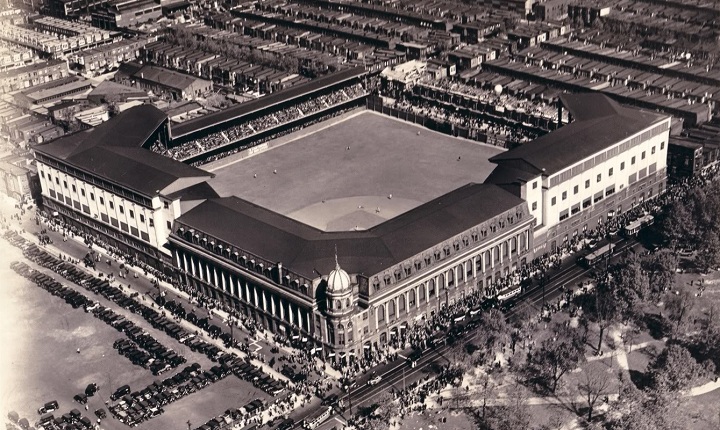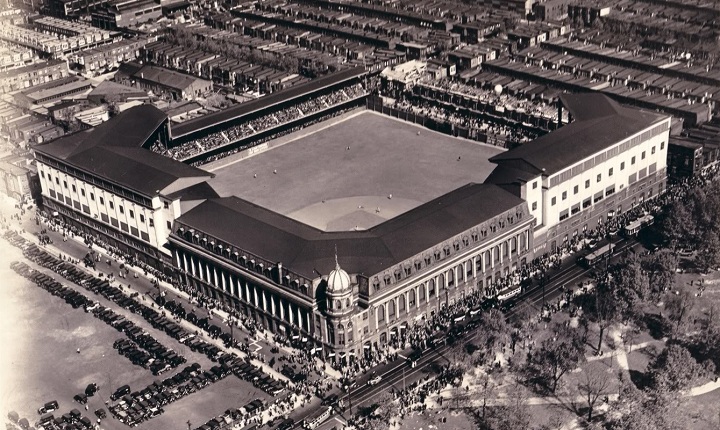 And that first Eagles title did finally arrive, in 1948. Greasy Neale led Philadelphia to nine wins and an Eastern Division crown, earning a spot in the 1948 NFL title game. That game against the defending NFL champion Chicago Cardinals took place in Shibe Park, all a part of Morrison's master plan to ensure a title at the city's most iconic stadium. Game day saw the arrival of a horrific blizzard, and cancellation was a real possibility. But Bell, Neale and the Eagles insisted that the title game take place nevertheless.
Austin College Kangaroo Joe Coomer, who had played in Sherman in the 1930s alongside Wallace Johnson and Maurice Harper, was an anchor of a Chicago Cardinals defense that had won the 1947 NFL title. The Cardinals were looking to repeat. Indeed, the blizzard conditions combined with Coomer's play kept the game scoreless until the fourth quarter. But in the end, Coomer was no match for the inevitable Eagles triumph. Philly running back Steve Van Buren scored the game's lone touchdown in the fourth quarter. Van Buren, the NFL's leading rusher, was carried off the field after the 7-0 Philly win.
Van Buren often credited Frank "Bucko" Kilroy, the Frankford-born lineman who made his way from Temple to the Eagles, for his success. Kilroy later became a coach and executive for the Eagles. In the 1960s, he took a position with the Dallas Cowboys alongside Gil Brandt; Kilroy is credited with the Cowboys' risky draft of Roger Staubach despite his military service. Kilroy is also considered the father of the modern-day NFL Draft & Combine.
Austin College Kangaroo Gene Babb, who ran the NFL combine after his playing days in Dallas, said the following about Kilroy in the Philadelphia Daily News in 2008: "I remember way back when we first started having [the combine] in Indianapolis, my good friend Bucko Kilroy told me there's still one step that hasn't taken place yet.  He said there would come a time when the combine probably will be part of a package on one of the networks.  Little did we know at that time that it would be the NFL Network."  Frank "Bucko" Kilroy sits in both the Temple Owls & Philadelphia Eagles Hall of Fames.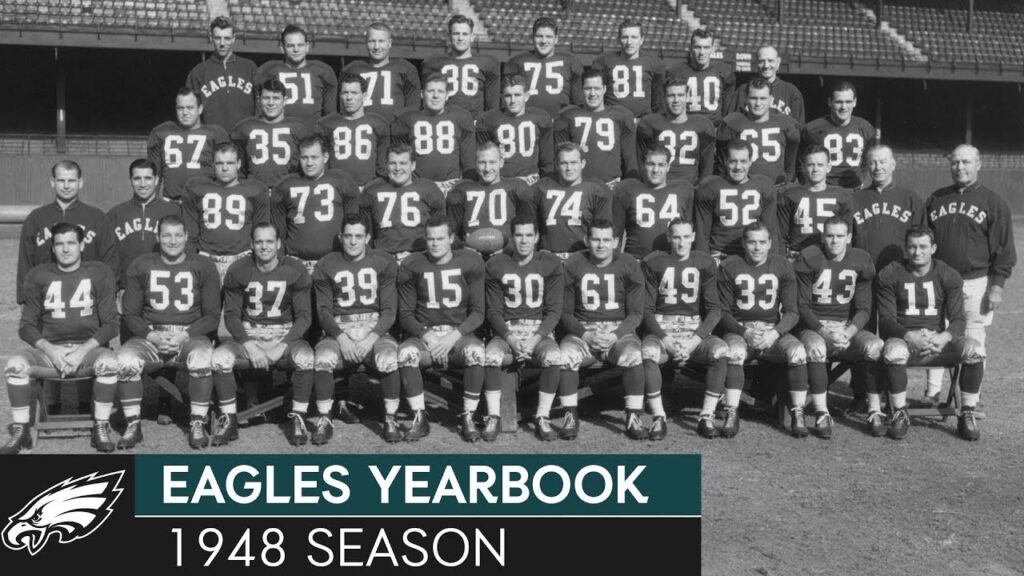 In 1949, Griggs basked in the long-awaited Eagles title.  His mission on behalf of Griggs & AC complete, Ray Morrison resigned as Temple Coach in 1949.  Like Griggs before him, Morrison left Philly for Sherman, TX to take over head coaching duties of Austin College football.  Morrison's return from Philadelphia to Sherman moved the community of Weatherford, TX, where Morrison had gotten his coaching start and where he was still a beloved member of the community.  Weatherford paid tribute to Morrison's arrival in Sherman by selecting "Kangaroos" as the permanent mascot for the high school.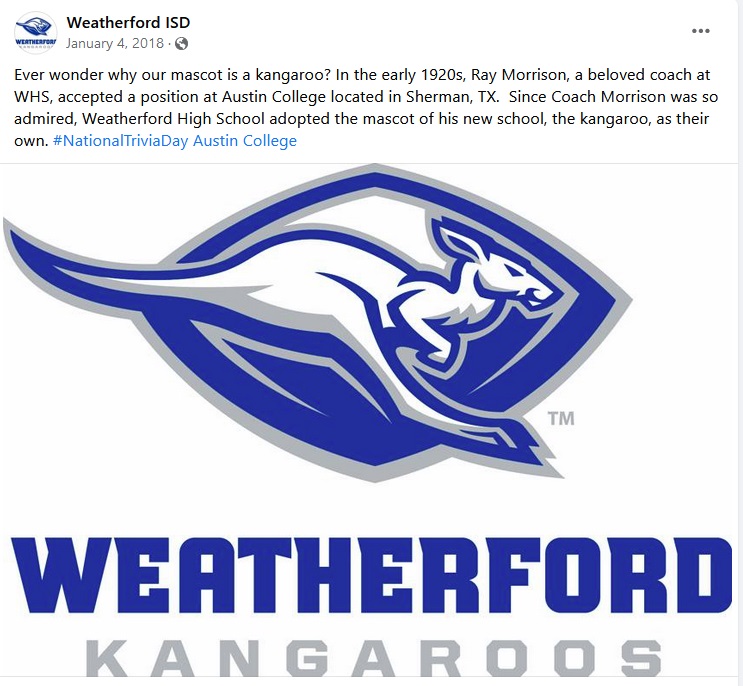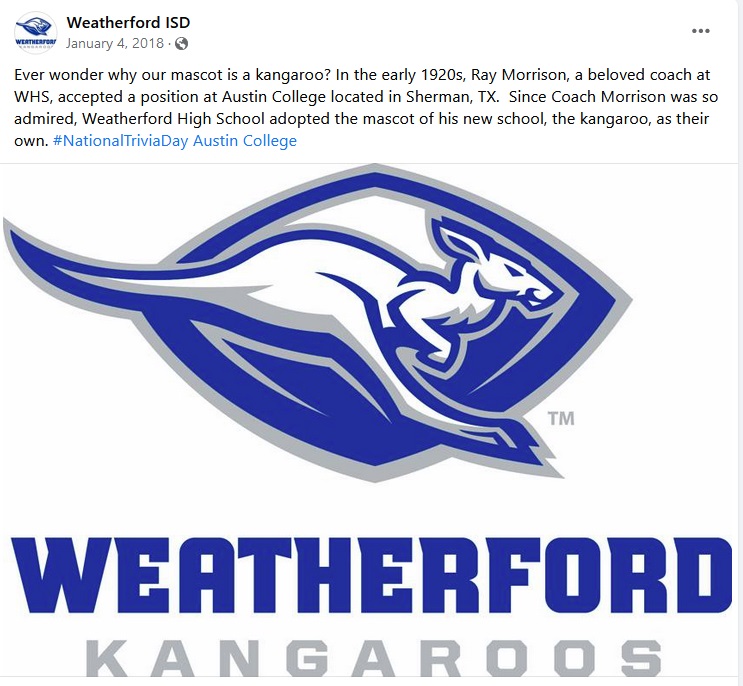 Griggs' Philadelphia suburb of Frankford had a lot to celebrate in 1949.  In addition to the city's first title since the days of the Yellow Jackets, Frankford also welcomed the establishment of a new high school.  Abraham Lincoln High opened its doors in 1949 and is still educating kids today.  The school's most famous graduate is arguably Sylvester Stallone, of Rocky fame.  The Abraham Lincoln High School band makes an appearance in Rocky III, performing on the steps of the Philadelphia Museum of Art as the Rocky Statue is unveiled.
Rocky's modest house in the movie, where Stallone begins his famous run to the steps of the Philadelphia Museum of Art, is a city landmark.  The Rocky run route from his house to the steps makes its way south of the Frankford neighborhood of Cecil Grigg, through the Temple University of Ray Morrison & Henry Frnka, and by the Shibe Park of Eagles players Barnes Milam, Joe Carter, Maurice Harper, and Wallace Johnson.  No NFL franchise has ever seen more Austin College Kangaroos than the Philadelphia Eagles. 
Come on out this Sunday for the Austin College Super Bowl party hosted by Kevin Carnes.  Invite in the comments.  With enough Roos rooting them on, Austin College can get the Eagles yet another AC-driven NFL championship.  If you are a Cowboys fan still reluctant to support Philly, just watch Rocky run up those steps like I have all week and you'll soon be ready to celebrate an Eagles victory in the Super Bowl.  Go Roos, and see you Sunday.
https://www.youtube.com/watch?v=mgygBapy_lQ