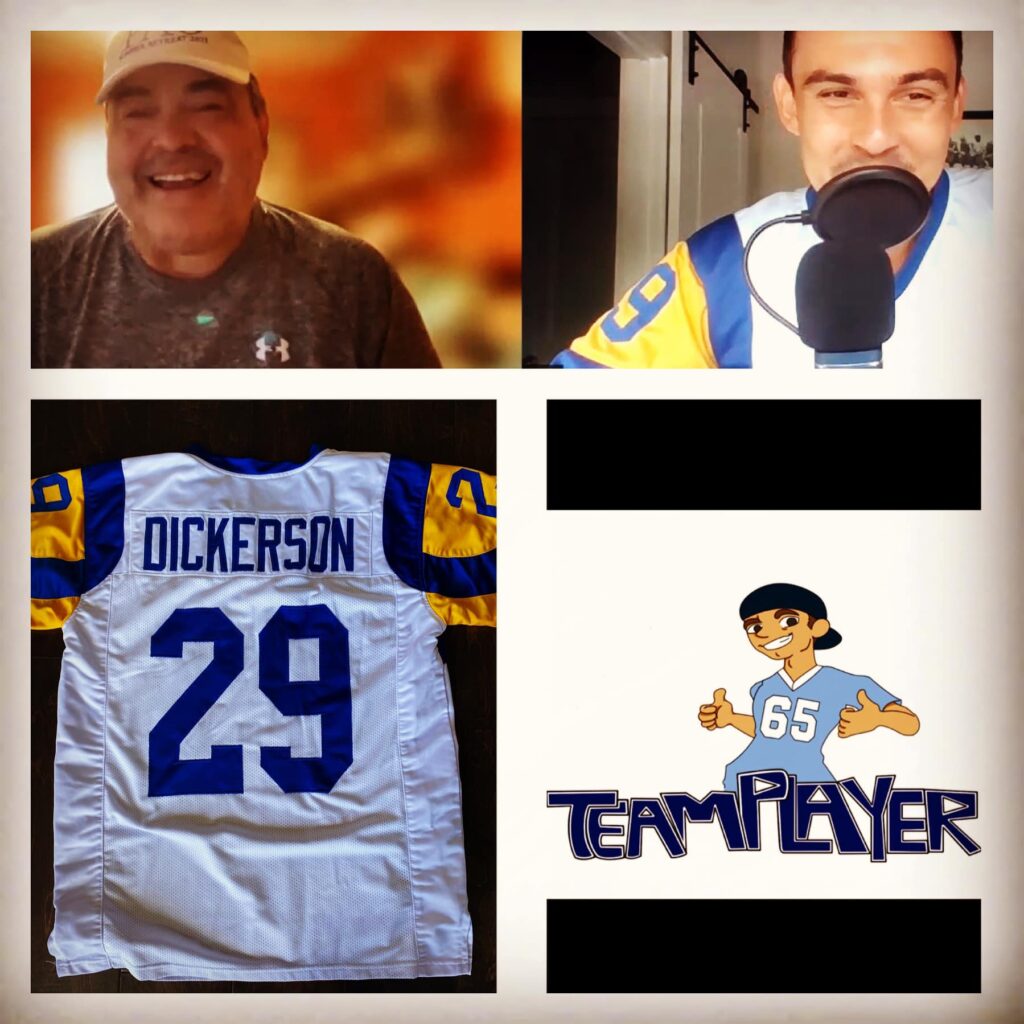 Coach Carlos Longoria likes to say that our little AC fraternity group is "that American experiment. All these different backgrounds, different cultures coming together."
I like to say that America is advanced citizenship. Denmark is easy. You want hard? Sprinkle a little bit of Europe, Asia, Africa, & the Americas into one place and then give it a go. That's work. I also like to say that few institutions in America have done more to undo the original racial sins of this great nation than organized athletics. It's yet another reason why athletics are an enjoyable writing topic.
Carlos Longoria grew up in the racial tension of 1970s Houston; his family moved to Hidalgo, TX to escape. Where is Hidalgo, TX? Well, it's a long way from Sherman, which lies 500 miles to the north as the crow flies. 500 miles to the south will land you in Mexico City. Hidalgo is physically, culturally, and linguistically as close to Mexico's Chapultepec Castle as it is to Sherman's City Limits.
"Coach Los" overcame all of that distance by choosing Austin College after Hidalgo High School. He often felt like a fish out of water. And as his fraternity brothers will attest, he didn't have a lot of extra spending cash. But at AC, athletics allowed him to find a home. Carlos was a defensive back for the Roos, and a member of the 1988 TIAA championship team. He was also invited by College Football Hall of Fame coach Mel Tjeerdsma to return in 1990 as one of his Graduate Assistants (GA). That 1990 team made the NAIA D2 national playoffs and deserves a Roo Tale.
Los and I have always been close, and not just because of Roo athletics or the fact that we are AC fraternity brothers. I too know the strain of overcoming cultural and linguistic differences. After Sherman, I lived in Mexico City as I continued the struggle to learn Spanish in a foreign land far from home. I also know what it is like to feel like a fish out of water. But like Los, I know the rewards of persevering to the other side.
After his GA year at AC, Longoria returned to the Rio Grande Valley (RGV) and became a football coach. He's been an institution in the Valley for 30 years, leading programs in Raymondville, Mission, La Joya, Pharr, and Rio Grande City. He's led numerous squads to the playoffs and has been nominated as Valley Coach of the Year. His tenure has also included leadership positions within the Texas High School Coaches Association (THSCA). The THSCA, which counts 25,000 members today, was founded by a Roo.
Coach Longoria was a guest this week of James Kowalewski (Coach Kovo) on his Team Player Podcast. Coach Kovo, an AC grad from the 2000s, started the podcast as a "passion project, because coaches are my heroes and I want to give them their due." On the podcast, Coach Longoria talked about his athletic youth in the RGV, his time at AC, Texas, Mexico, and his 30 years in coaching and administration down in the Valley. Those three decades have produced a lot of great stories about people who are very familiar within the world of athletics in both the Lone Star State and that country down south which is "tan lejos de Dios, tan cerca de los Estados Unidos."
Those three decades have also seen Longoria's fraternity brothers emulate Carlos's trip from Hidalgo to Sherman and work to shorten the cultural divide. Since the early 1990s, guys including (but not limited to) Bill Didlake, Frank Tooley, Sridhar Yaratha, Wayne Whitmire, John Talley, Chris Medlin, Kevin Pittman, and me have made an annual trip to the RGV to support Longoria's teams from the sidelines. Our overwhelmingly Anglo presence on the gridirons in these overwhelmingly Hispanic communities in the Valley have often resulted in some pretty damn funny stories.
You can see the influence of Coach Longoria in my own writing. Roo football has a long and fascinating history of competition in Mexico that dates back to the 1950s. That story, which I tied to the history of Mexico itself, can be read in my book "Roo Tales: The Stories of Austin College History." Virgil Ballard, a 1920s Anglo Roo and member of the AC Hall of Honor, learned Spanish at AC and became a pillar of the RGV community (coach, official, city council member, and mayor). That story, which I tied to our fraternity's annual trips to support Coach Los, can be read in my book "Roo Tales: The Rivals & Legends of Austin College."
I always looked forward to one thing during our many annual trips to support Carlos in the RGV: my conversations with Longoria's mother, who recently passed. I had a small relationship with Carlos's Mom that dates back to my fraternity pledgeship. It's unlikely that a woman who spoke no English and grew up dirt poor in former Mexican territory would have any relationship with me, a man whose own mother can trace her ancestry directly to East Texas slaveholders. But this is America, where many of us are still working hard to bridge those differences in Carlos's grand "American experiment."
Support Coach Kovo's great podcast by liking, commenting, rating, and recommending. And take a listen to Coach Longoria's episode when you have some time. Great job Coach Los. See you at the next trip.