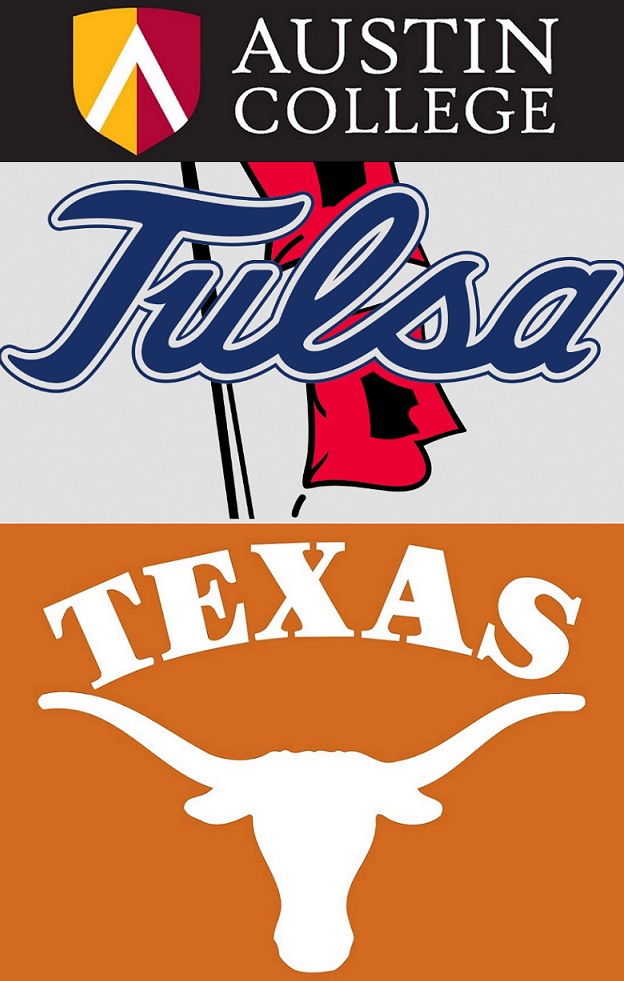 September is Boston month at Go Roos Central, but we are gonna take an unrelated detour to Tulsa today. We'll be back in Beantown this weekend.
Man, Tulsa native Jeff Griffith is gonna like this one. Or roll his eyes. Probably both. Recommended reading for you Roo Kate Willis. You too Greg & Jonica Cason. Bert Harlow, get your reading on. Looks like Shannon Bears Cozzoni needs to be tagged. Probably Cooper Gross as well. Did I miss anyone?
Edit: Reed Heim is on the football staff at Tulsa! Awesome! Thanks Jake Frost.
After a disappointing season start, the Longhorns try to turn things around this weekend. The Golden Hurricane of Tulsa head to DKR in Austin. It will be the first meeting between the two schools.
I've always had a soft spot for programs like Tulsa, the smallest D1 FBS school in the nation. Tulsa has long stood in the shadow of those OU Sooners in Norman. UT QB Peter Gardere and the Longhorns may have famously beaten OU four years in a row three decades ago. Tulsa hasn't even managed four wins over OU since Pearl Harbor.
But they've had a few moments of glory in the past.
The last Tulsa win over the Sooners occurred in Norman in 1996. Led by a 99-yard TD pass that changed momentum in the game, Tulsa held on for a 31-24 victory. Before 1996, the most recent win over OU had come during World War 2.
Tulsa football experienced a golden era between 1941 and 1945. Over that five-year period, the Golden Hurricane went 40-9 with five New Year's Day bowl trips. Frnka's .816 career winning percentage with the Golden Hurricane has yet to be topped. His tenure at Tulsa occurred at Skelly Field; the field is still used by the program today.
The highlight was the 1942 campaign. Tulsa roared to a 10-0 record, including a win over the Sooners. The season earned the squad a trip to face Tennessee in the Sugar Bowl. With a win, Tulsa would have an argument for a national championship. A late Volunteers TD and victory, however, forced the Golden Hurricane to settle for a 10-1 record and a #4 national ranking. It remains their highest ever.
Tulsa's skipper during those five years was legendary Austin College Kangaroo Henry Frnka. During the span, Tulsa also notched wins over Oklahoma State, Baylor, Arkansas, SMU, Kansas, Ole Miss, and Miami. A Tulsa victory in the 1945 Orange Bowl came at the expense of Georgia Tech and their star QB Frank Broyles.
A Tulsa victory in the 1942 Sun Bowl came at the expense of Texas Tech and their head coach Dell Morgan. Morgan was a football teammate of Frnka at Austin College. The 1942 Sun Bowl was played at UTEP's Kidd Field. In attendance was Mack Saxon, 13-year head coach of the UTEP Miners. Saxon was a teammate of both Morgan & Frnka at Austin College.
Tulsa also found football glory in the year 1922. With wins over Texas A&M, TCU, and Arkansas, the Golden Hurricane finished the season conference champions with a perfect 8-0 record. 1923, however, would not be perfect.
Tulsa had a date with the Austin College Kangaroos in 1923, the year of one of the finest AC teams ever. The Roos would finish the 10-game season as TIAA conference champions; the Golden Hurricanes were won of their many victims. Led by Henry Frnka, Dell Morgan, and Mack Saxon, AC posted a 17-7 win against Tulsa in Sherman at Cashion Field.
Luckett Field, located north of the school at the corner of Lewis and Grand Ave, had served AC well for nearly a quarter century. By 1923, however, it was time for a new stadium closer to campus. Cashion Field, named for AC athletics director M.L. Cashion, was constructed during the spring and summer of 1923. The field ran west to east, covering what is now the north end zone of Calder Stadium & Hughey Gym. Cashion Field was ready for the first home game of the 1923 season; it's official dedication, however, came during halftime of the Tulsa game.
The 1923 Roos had earlier faced the Texas Longhorns at Clark Field in Austin to open the season. UT President and Austin College alumni Robert Vinson was on hand to see his alma mater take on the school he was now tasked to lead. At the time, Vinson was actively promoting and raising funds for a new stadium to be built right down the road. It opened in 1924, and would eventually be called DKR-Texas Memorial Stadium.
Unlike Tulsa, the Longhorns got the better of Austin College in 1923. The 1922 matchup between the schools had been a tight battle, but the Horns won going away a year later by a score of 31-0. UT was led by a number of solid players, chief among them a QB named Robert Gardere.
Peter Gardere's grandfather.
A few weeks after the Longhorn victory over the Roos at Clark Field, Gardere led UT to a 1923 win over the Sooners on the same turf in Austin.
Like Grandfather, Like Grandson.
The play of AC's Mack Saxon against the Horns in 1923 was so impressive, the Roo was convinced by Longhorn Coach Doc Stewart to transfer. Saxon did a year later, and was named the starting UT QB, replacing Gardere.
AC traveled to Tulsa in 1924, and again defeated the Golden Hurricane by a score of 9-0. The game took place at McNulty Park, a downtown minor league baseball stadium which also hosted Tulsa football. The park played a significant role in the painful and disgraceful Tulsa Race Riots of 1921. Today, the Greenwood Cultural Center hosts an extensive exhibit on the riots; the John Hope Franklin Reconciliation Park next door contains several memorials. Both are located within a mile of the former site of the AC-Tulsa game.
Sure, I may have a soft spot for programs like Tulsa. And yeah, there's a lot of Roo history in the land of the Golden Hurricane. But there's also a lot of Roo history at the University of Texas. Heck, there's Roo history everywhere. And at the end of the day, one school lies in Texas and the other is in Oklahoma. Also, one of these two schools cuts my paycheck.
So go Horns, beat Tulsa. AC has already done it. Twice. Now it's your turn.
More weekend Boston Roo Tale preview writing to come this month. Trust me. It'll all come together.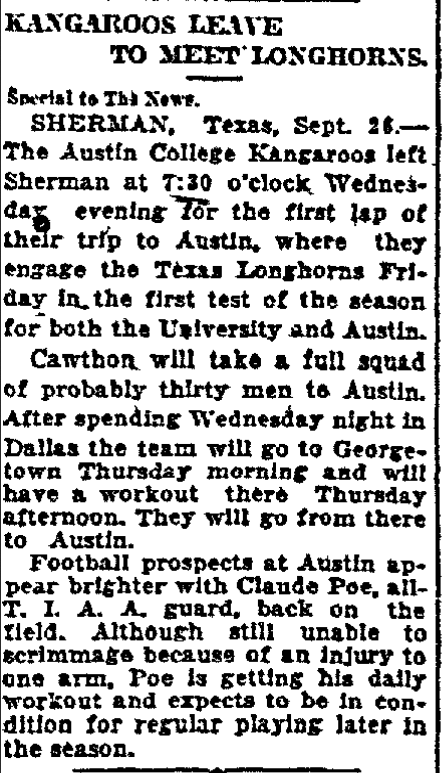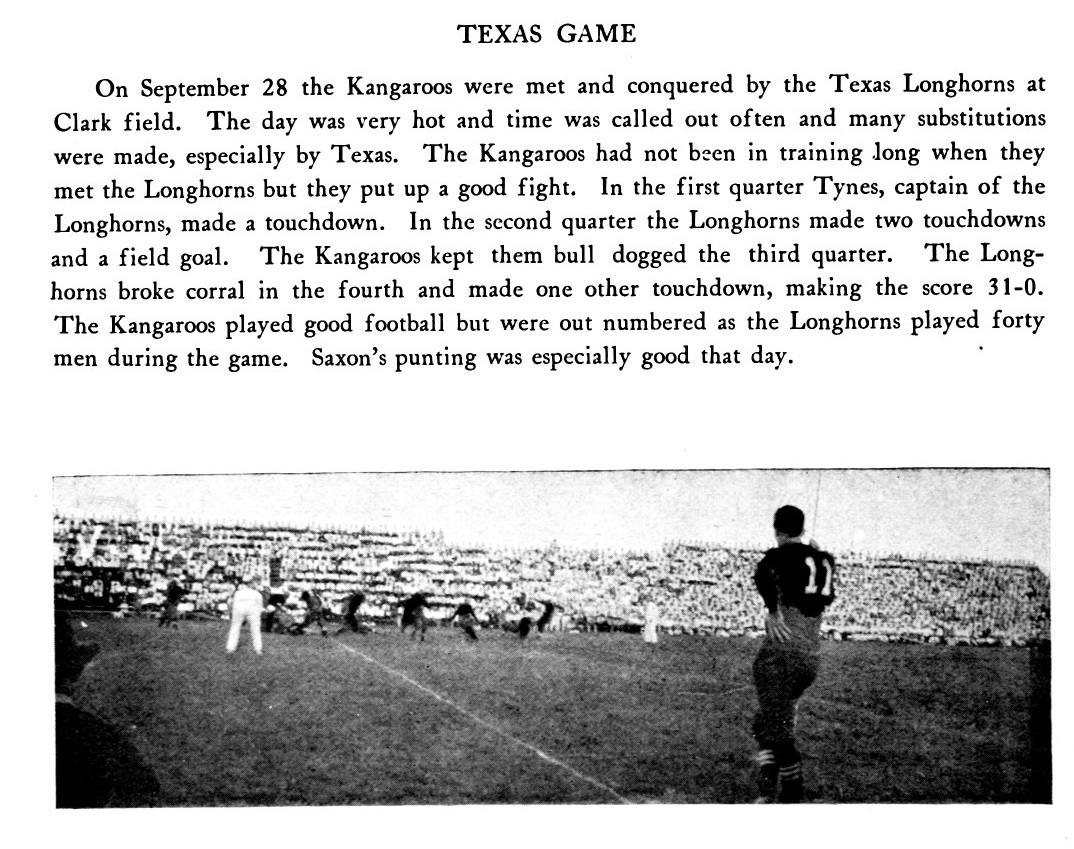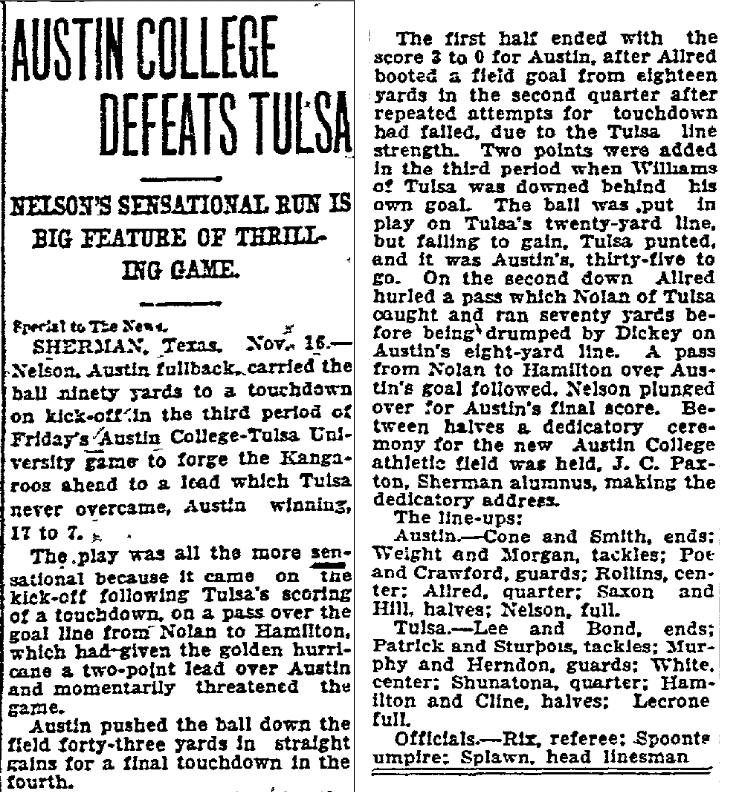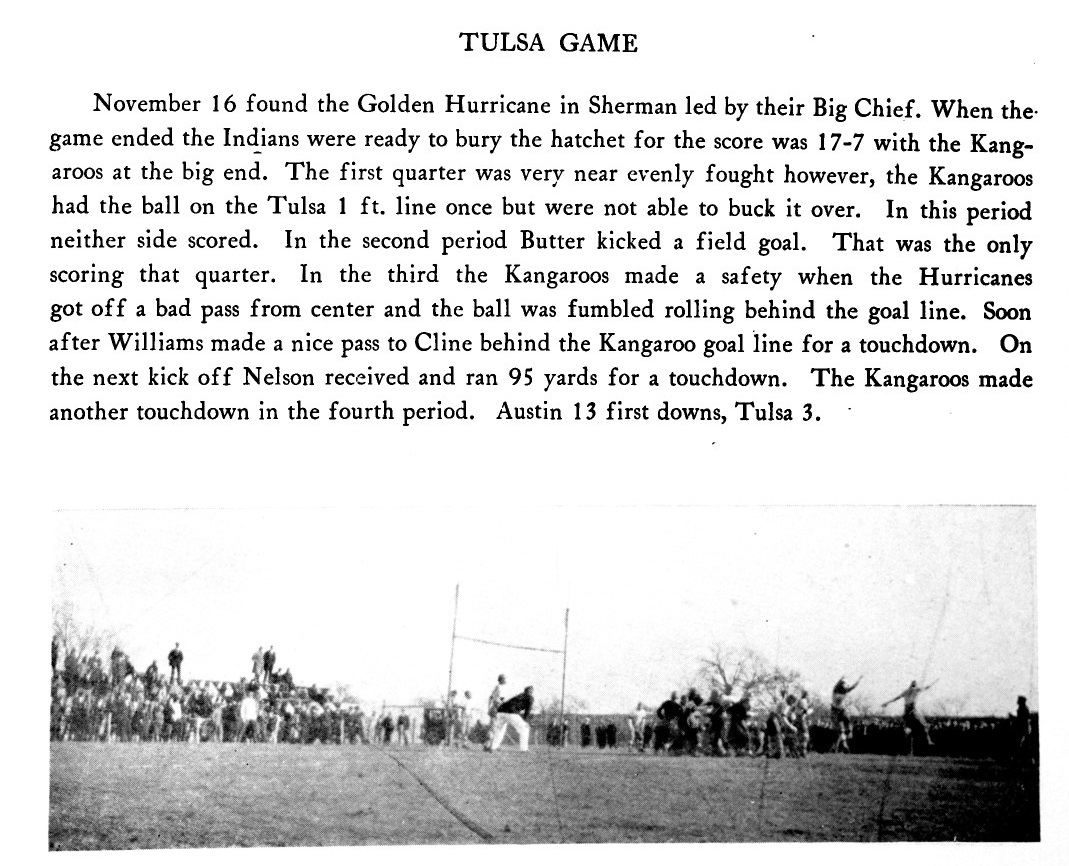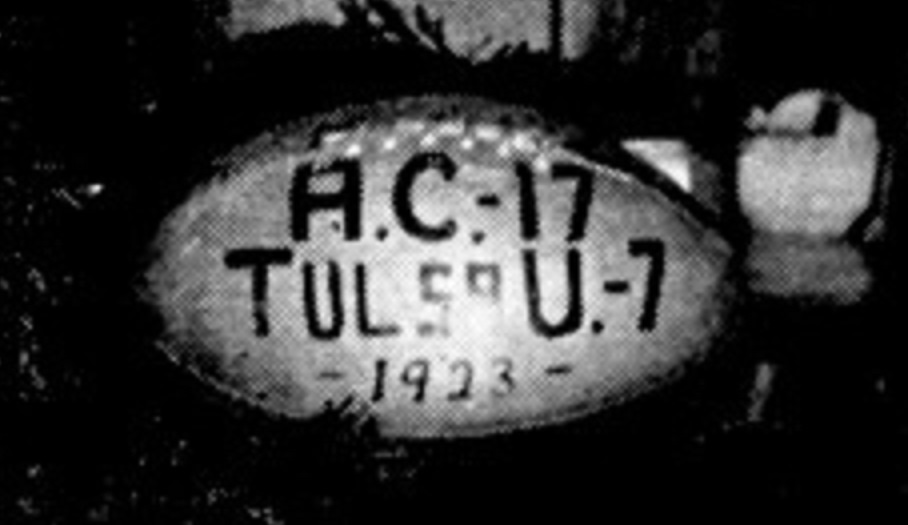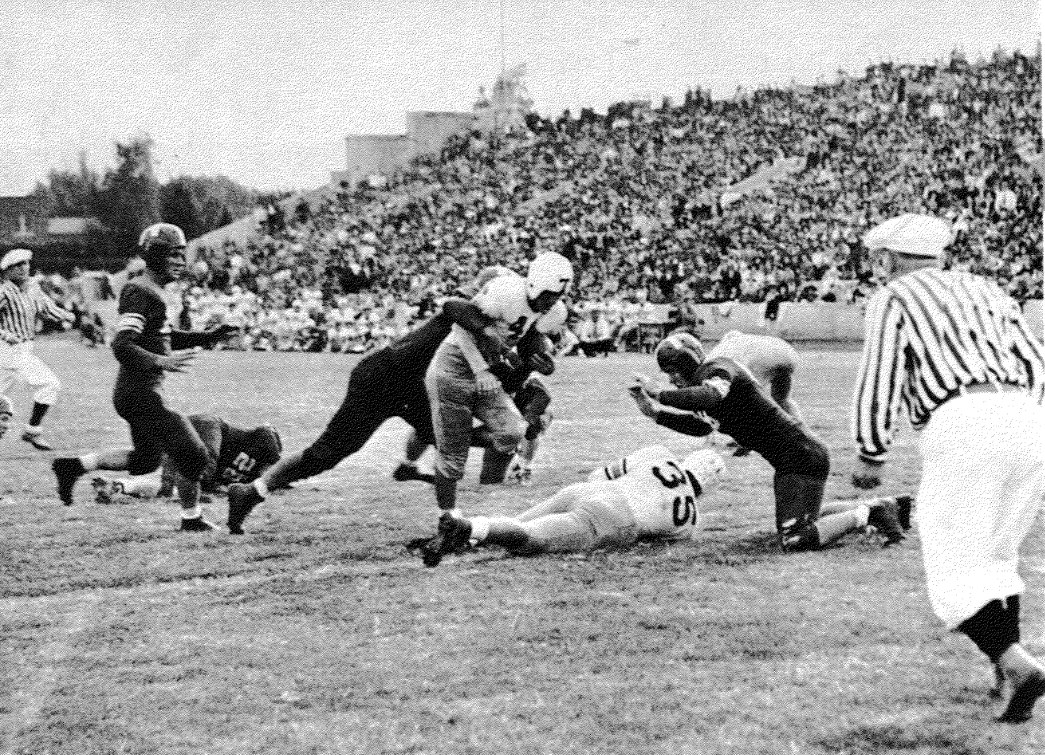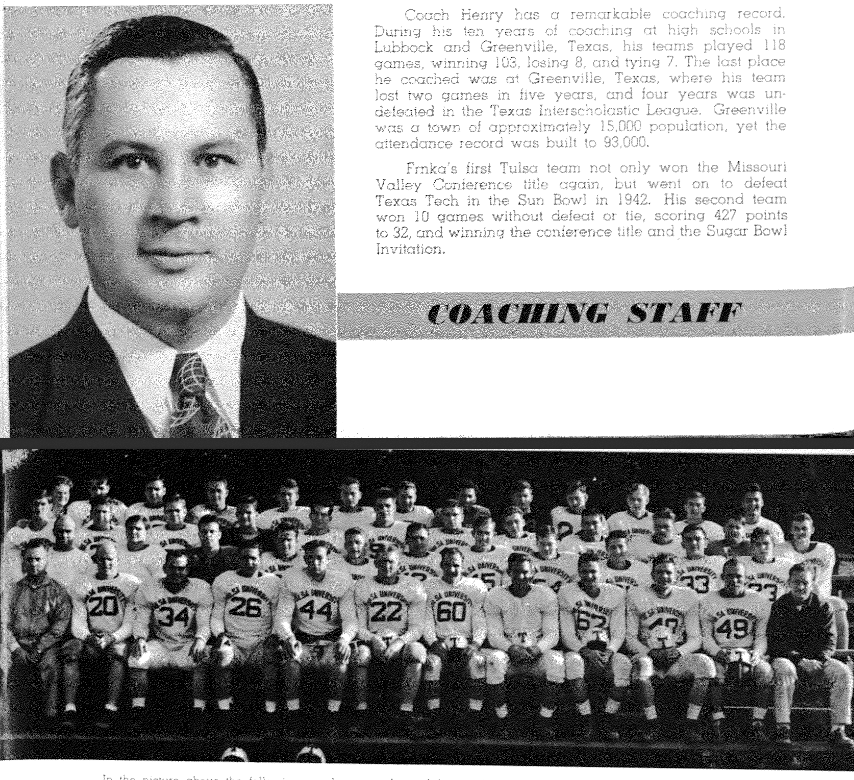 https://tulsahurricane.com/roster.aspx?rp_id=7520
https://www.nytimes.com/2011/06/20/us/20tulsa.html