In honor of the passing of Texas native and Hall of Fame coach Hayden Fry: two 1976 articles on Fry's incredibly wise hire of Austin College offensive coordinator Bill Snyder.
Fry's last year of coaching (Iowa) was 1998, when Snyder's Kansas State Wildcats barely missed a spot in the NCAA national championship game after an Big XII title game loss to Texas A&M in OT.
Fry's first year of coaching (Odessa HS) was 1956, when his Bronchos lost to perhaps the best team in the history of Texas HS football. The Abilene Eagles. That 1956 Abilene team included my uncle Jimmie Roberts. Uncle Jimmie's story will be told in early 2020.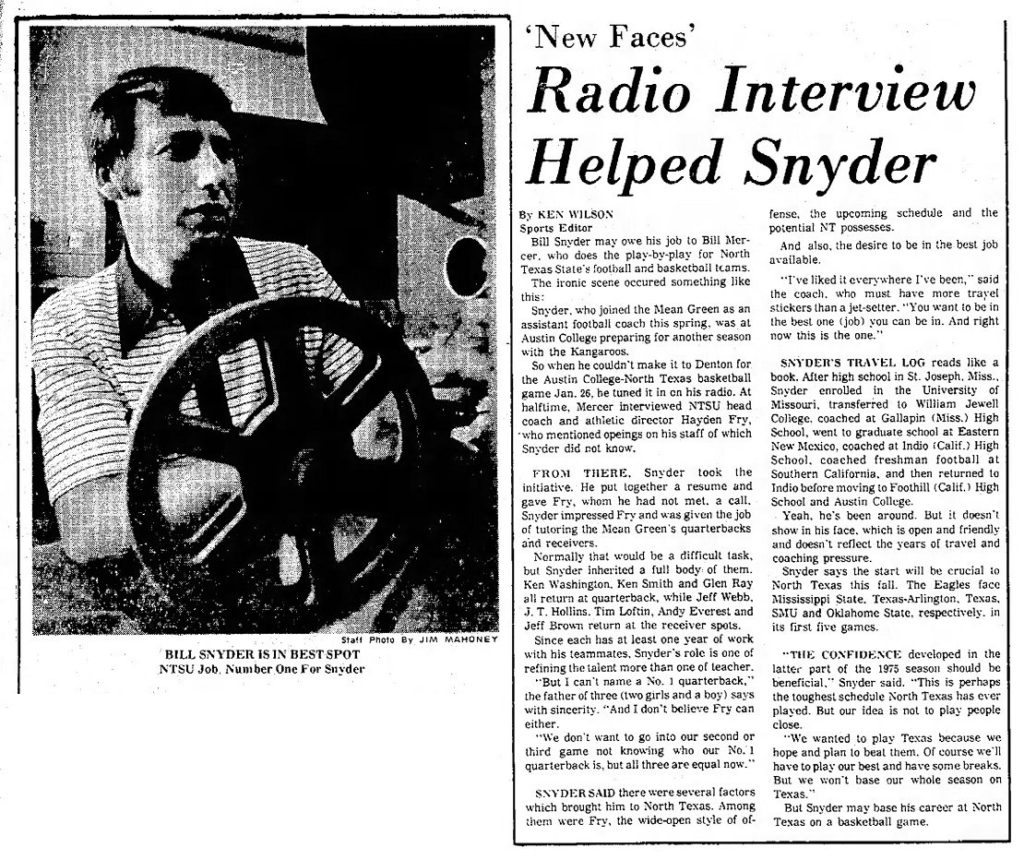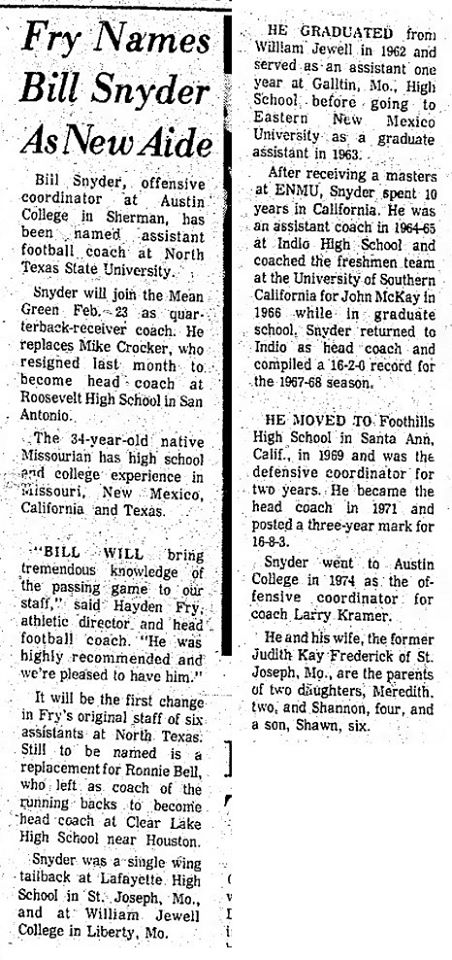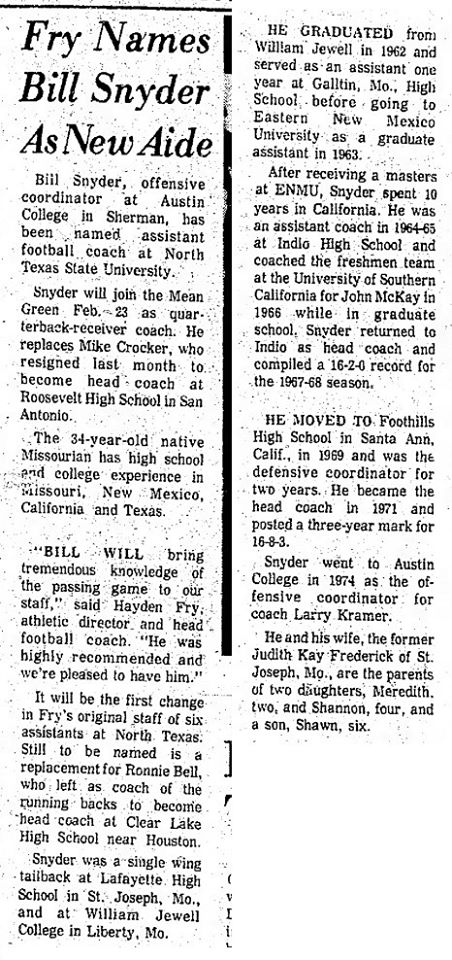 https://www.espn.com/college-football/story/_/id/28322252/iowa-great-hall-fame-coach-hayden-fry-dies-90?fbclid=IwAR1kA4w4qXT5wg9tRwNGs3V9ksmGjJPKskncm3oqAjTms1y9Pw69XGF6BM8